Aria 48-8
The ECU is designed to exploit the chemical-physical characteristics of the gas fuel used in Otto engines while maintaining the level of emissions of the exhaust gas according to the original standard car. The connector used in Air 48 is automotive type 48- Poles . The connection to the engine signals , offers exceptional qualities of connective security and protection against water infiltration
The connector used in Air 48 is automotive type 48- Poles . The connection to the engine signals , offers exceptional qualities of connective security and protection against water infiltration
Aria 48-8 makes a diagnosis of all gas components in real time , displaying any faults on the switch. Through the software you can diagnose and intervene on these anomalies.
Aria 48-8 connects with OBD (On Board Diagnostic ) of the vehicle by exchanging information and acting actively and instantaneously Gas System optimizing the carburetion and engine efficiency.
Aria 48 is the result of years of experience in the injection gas management for phased sequential Multipoint 3-4 cylinder engines.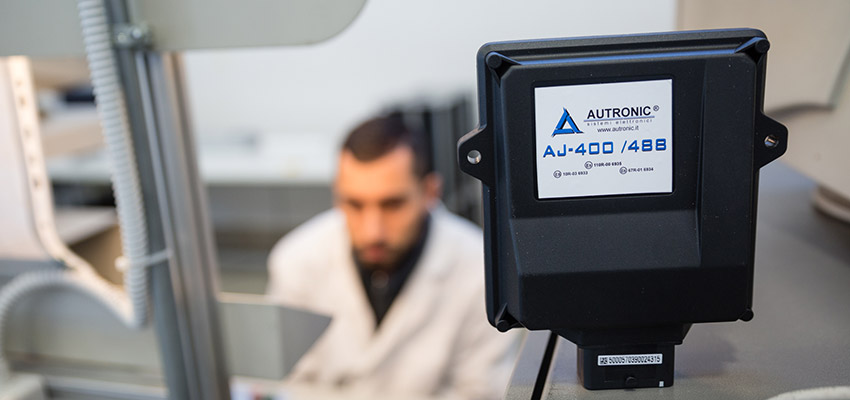 TECHNICAL DATA
Supply Voltage:
10 - 16 Volts CC
Working temperature:
-20 / + 105 °C
Power consumption: - stand-by (key Off):
< 20 mA
- no load ready to change (key On):
< 160 mA
Gas Injectors supported:
2, 3, 4
Injectors Impedance:
da 2 a 16 ohm
Lock-off load on single input:
2 (Imax = 4A cad.)
Inputs for lock-off / Services:
2
Water temper. sensors supported:
4,7 - 10 kohm
Gas temper. sensors supported:
4,7 - 10 kohm
Pressure sensors supported:
4+2,5 bar Absolute
Lambda sensors managed:
0..5V - 1050 & 806 compatibles - 0..90 ohm
(others on demand)
Lambda sensors managed:
0-0,8 / 0-5 / 5-0 / 0,8-1,6 / 2,5-3,5 / UEGO
Lambda emulation:
possible for all managed type
Change-over Switch:
Pushbutton, gas level shown, operating led, ready-to-change blinking, diagnostics, Buzzer
Interface:
4 poles AMP on the loom for custom USB or Bluetooth interface
Standard OBD protocols supported:
CAN H/L & ISO KL
CERTIFICATIONS
ECE 67R-01
ECE 110R-00
ECE 10R-03
KIT CONTENT
1 x ECU Unit with standard plastic box + back cover in aluminium
1 x "Intelligent" change-over switch
1 x pressure sensor type 4+2,5 Absolute
1 x standard loom CA0315
1 x fuse (7,5 A) and fuseholder bag
1 x shrink tube bag (4 cyl)
1 x Wiring diagram
Packing: 1 box per kit, 120 box in a carton, 2 cartons per pallet (extra cost will be charged if 1 pallet per carton is needed